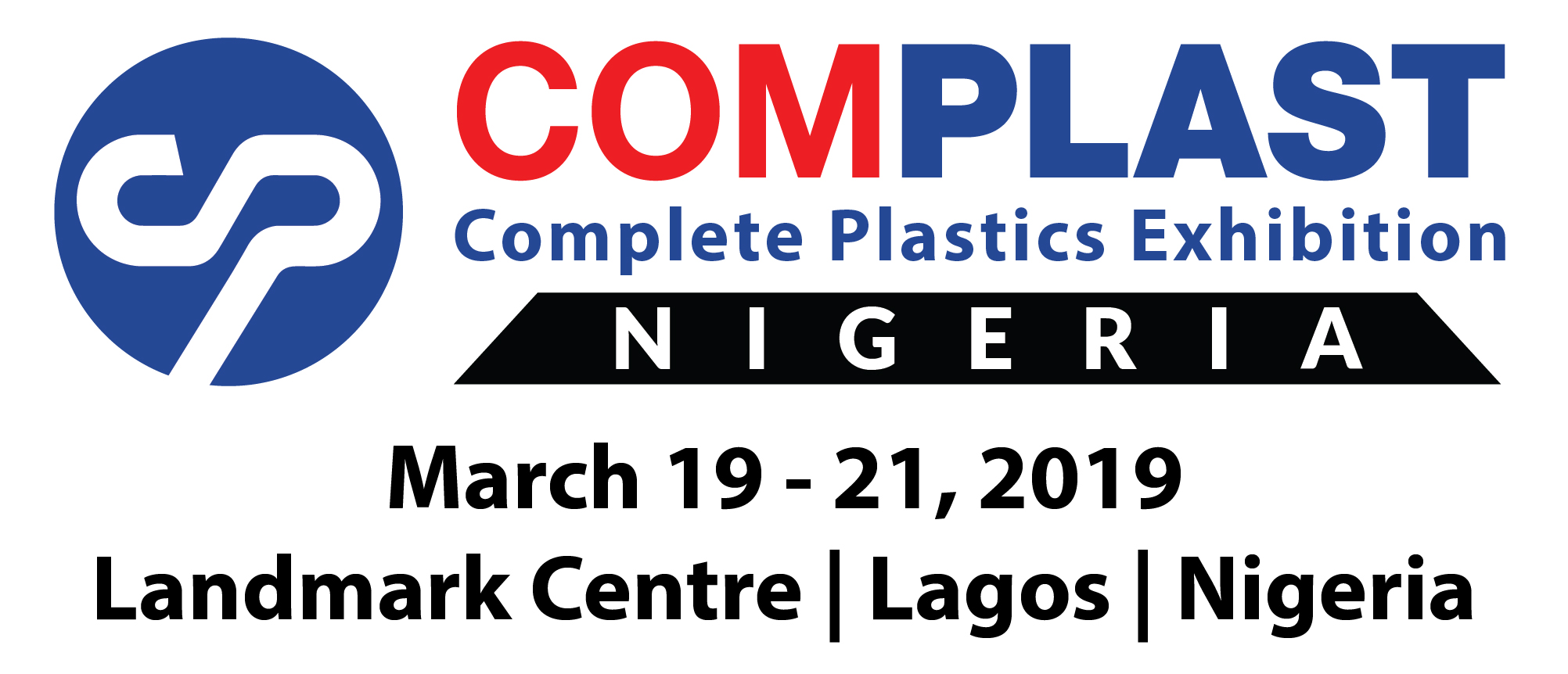 COMPLAST NIGERIA 2019 PLASTIC MACHINERY EXHIBITION
COMPLAST NIGERIA 2019 Organized By Smart Expos & Fairs India Pvt Ltd
COMPLAST NIGERIA 2019 is Popular trade Fair in Plastic Industries which Organized By Smart Expos & Fairs India Pvt Ltd and Co – Organiser SAPATECH Service Limited
Smart Expos & Fairs (India) Pvt. Ltd., (SEFIPL) is a pioneer in organizing B2B Exhibition in Both Domestic and international markets where you can meet hundreds of plastic industry solution providers. New products, latest equipment, knowledge sharing sessions, CEO forums, all under one roof.If you are in plastics, this is one event you can not afford to miss.
If you are looking to reach out to serious buyers looking for latest solutions in the plastic industries this is the fair for you.
Why should visit Complast- Nigeria ?
Next Plastics Manufacturing hub…
Nigeria will be the next global manufacturing hub. The sheer size of Nigeria's market combined with its large and young work force will attract massive investments in the manufacturing industry. Machines and production materials will continue to be imported, though. I therefore welcome and support COMPLAST NIGERIA 2019 as it is important for European suppliers to be on ground early before the real run on Nigeria starts.
Nigeria is the 2nd largest importer of plastics in primary forms in Sub-Sahara Africa.
The most populous country in Africa, Nigeria accounts for almost half of West Africa's population.
Nigeria and India are strategic partners. Nigeria is the largest African crude-oil supplier to India and also the largest trading partner.
COMPLAST NIGERIA 2019 Exhibition Date and Time :
Date: March 19, 2019 Time: 09:30am to 05.30pm
Date: March 20, 2019 Time: 09:30am to 05.30pm
Date: March 21, 2019 Time: 09:30am to 05.00pm
Venue : Landmark Centre, Victoria Island, Lagos, Nigeria
The prime focus of Smart Expos & Fairs is to facilitate business convergence for categories such as Plastics, Rubber, Packaging and Manufacturing, which are among the fastest growing economies in the world. SEFIPL organizes professional trade shows in the field of Plastics, Rubber and Manufacturing especially in developing countries like India, Sri Lanka, Kenya, Myanmar, Vietnam and Nigeria. SEFIPL members have vast experience in marketing and in the field of Plastics and Packaging. The company is based out of Chennai.
Which Type of Exhibitor Come ?
Exhibitors Profile
Manufacturers, Traders and Marketers of the following :
Raw materials, Polymers & Resins, Intermediates, Blends & Alloys, Composites
Specialty Chemicals, Masterbatches, Additives, Colourants, Fillers & Reinforcements
Processing Machinery – Extrusion / Moulding
Moulds & dies
Converting Equipment – Printing / Decorating / Slitting & rewinding / Laminating / Bag and pouch making
Ancillary Equipment – Surface treaters / Dryers / Scrap grinders / Mixers / Conveyers & Material loaders
Testing equipment / Software solutions
Recycling plants & auxiliaries
Promotion of Plasticulture Training institutions / Publishers Finished Products
You can pre register for the Exhibition and avail special offers for selected events,
If you want book a stall or if you are a service provider, Click Here
COMPLAST NIGERIA 2019 has been actively promoted through various media and promotional activities.
Some of the media used for promoting the event include :
Existing plastics processors
Aspiring new entrepreneurs
High decibel print ads, bill boards in industrial areas, posters in companies / mails and restaurants ads in industry association, chambers & trade magazines
Banner ads in industry portals
Direct mailers – from multiple data base
Informative e-mail campaigns – direct and on behalf of exhibitors
SMS reminders
Connect through Social media – Facebook & twitter
Conversations through WhatsApp
High profile CEO Forums & technical seminars
Networking through road shows for the Industry professionals
SMART EXPOS & FAIRS (INDIA) PVT. LTD. (SEFIPL)
Has vast experience in handling domestic and international exhibitions. 13 years of experience with associate company Enterprising Fairs India Pvt. Ltd are organizing international exhibitions in South East Asia & Africa. Last 12 years of outstanding expertise and experience in organizing B2B expos and marketing initiatives in India.
CHENNAI:
No.116,Manickam Lane,
(Near Hotel Zen Garden) Mount Road,
Guindy, CHENNAI 600 032,
India.
Phone: +91 44 2250 1986 / 87
For Space Booking Contact…
Mr. Narendar Bafna
+91 99529 66752
Mr. Sasi Kumar
+91 90030 25103
Mr. Vijay. N
+91 97890 95249
Disclaimer:The information furnished has been collected from varied sources, and hence, is subject to change. To confirm the show schedule kindly contact the show organiser.