Event Navigation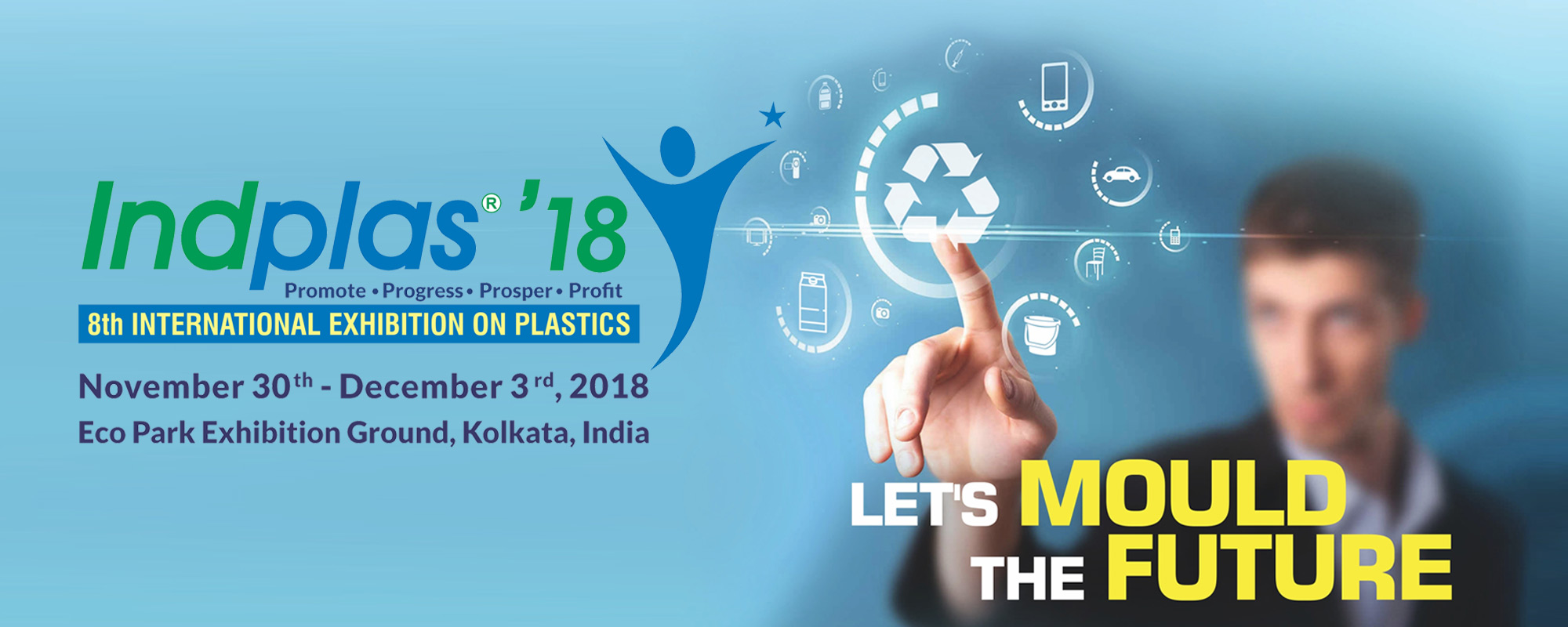 INDPLAS 2018
INDPLAS OVERVIEW
Indian Plastics Federation (IPF) established in 1958, is regarded as the torchbearer of the Plastic Industry in India. The Federation is dedicated towards the development and growth of the Plastic Industry and is active in upholding the interest of the Industry for nearly 6 decades.
IPF has around 1000 members which include petrochemical producers, large and small plastic processors, machine manufacturers, traders, distributors, agents, etc.
IPF is one of the founder members of the Plastindia Foundation, the apex body of plastic industry in India.
IPF organizes "Indplas" series exhibition in Kolkata, India. IPF has the distinction of holding first ever Plastics Exhibition in India in 1981 in Kolkata. Since then IPF has successfully organised 7 Exhibitions. The 8th exhibition "Indplas'18 will be held 30th November -3rd December 2018 at ECO Park Exhibition Ground, New Town- Rajarhat, Kolkata.
IPF has developed Poly Park at Sankrail, Howrah, where more than 42 Plastic Processing Units have been established. IPF is under process of developing 2nd Poly Park near the existing poly park.
IPF is also constructing "IPF Knowledge Centre" on 1.02 acres of land at Poly Park, Sankrail which will be a landmark for training of manpower for Plastics. The centre is expected to start from early 3rd quarter of 2017.
More details on the IPF activities can be found on the federation official website: www.ipfindia.org
WHY INDPLAS
50,000 sq mtr exhibition venue, a part of 480 acre ECO Park with concrete ground, suitable for machinery exhibitors, situated only 9 k.m. from Kolkata International airport.
500 Domestic and International exhibitors.
Indplas is the only and largest International Exhibition on Plastics to be held in Eastern India.
Indplas attracts visitors from all over India and especially from Eastern and North Eastern Indian States like West Bengal, Bihar, Jharkhand, Odisha, Chattisgarh, Assam, Manipur, Mizoram, Arunachal Pradesh, Sikkim, Meghalaya, Nagaland, Tripura and from neighboring countries like Nepal, Bangladesh ,Bhutan and Myanmar .
Easy availability of raw material from Haldia Petrochemicals Ltd ,Brahmaputra Gas & Crackers Ltd and upcoming Indian Oil Corporation Ltd petrochemical plant at Paradip, Odisha will boost the growth in this region.
Lateral growth in related industries such as cement sector, food processing, cold storage and handling, infrastructure and housing, agriculture, water management and retailing are acting as drivers for the growth in the Eastern region
Export of finished plastic products to neighboring countries as well as to other countries are the other areas presenting large-scale opportunities.
India's fastest growing region with highest growth rate.
Great opportunity for new entrepreneurs to set up their processing units in Eastern India.
Golden opportunity for domestic and International exhibitors to showcase their products and be a part of growth.
Disclaimer:The information furnished has been collected from varied sources, and hence, is subject to change. To confirm the show schedule kindly contact the show organiser.