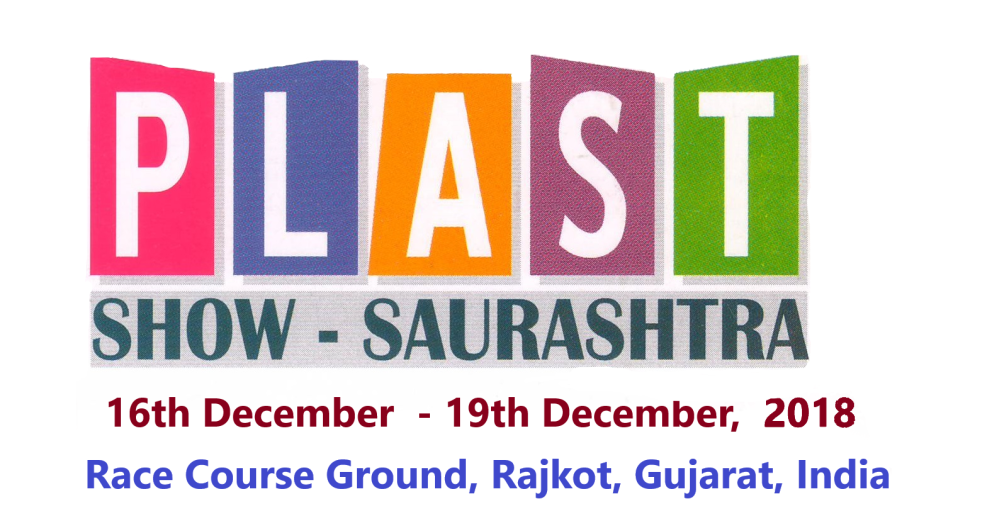 Plastshow Saurashtra 2018, Plastic, Printing & Packaging is the largest trade event
About Us
India's Prime Exhibition on Plastic Industries & Technology
Saurashtra , Gujarat Has Emerged As A Plastic Manufacturers Hub In India And We Are Continuously Trying To Encourage All The Plastic Manufacturer Industries In This Region By Expansion And Collecting And There By Providing Vital Information To Plastic Industries. We Are Sunline Infotech Event India Have Arrange Plastshow Saurashtra 2018 Exhibition In This Regards.
Participation Category
Moduling machine, plastic, plastic process Machinery, Extrusion Machinery, Dia Casting Machinery, Box strap H.D.P.E. pipe PVC pipe, Rope Making Machinery, Thermoplastic Extrusion Plant,Electric Ind. Heatres, water stroage, Polythene, Pipe Polymer Product, Gear Box, Bottom Sealing & cutting sealing Machine, Multi-Layer Film, LDPE, LLPDE, HMHDPE Monolayer Plastic Raw Materials, Packinging Machine, Shrink Film Plant, Lamination Plant, Plastic ball valve, plastic Granules, Foam Extrusion Line, Thermofomers,Master Batches, Screw Barrel, Extrusion Parts, Electrical Panel, Plastic Cable, Plastics Raw Materials, Chemicals Additives, Mould & Dies Recycling Plasticulture, Electrical & Electronics, Anculary Equp. & Instrumentation, Printing and Packaging Machinery, Plastics Home Appliance, Plastic Ancillary Machine, Roto Grave Printing Machine, Print Pad Machinery, Plastic Pipe Plant, Plastic Strip Plant, Plastic Grinder Machine & More…..
PLAST MOULD
It covers the all sme sectors those are in MSME manufacturers also give more improvement tho their mould process also give innovative in their production.
PLAST POLYMER EXPO
Saurashtra is biggest hub in plastic processing products to get more benefit in raw material such like Master batches & Chemicals to those who are manufacturing in large scale.
PRINT PACK SHOW
More then 20000+ MSME sectory working in Saurashtra region also to get innovative technology in packaging machinery for packing material to get more benefit also to highlight packaging technology.
VENUE
16,17,18,19 December-2018
Race Course Ground, Rajkot-Gujarat, INDIA
Disclaimer:The information furnished has been collected from varied sources, and hence, is subject to change. To confirm the show schedule kindly contact the show organiser.